Das FILMFEST 2019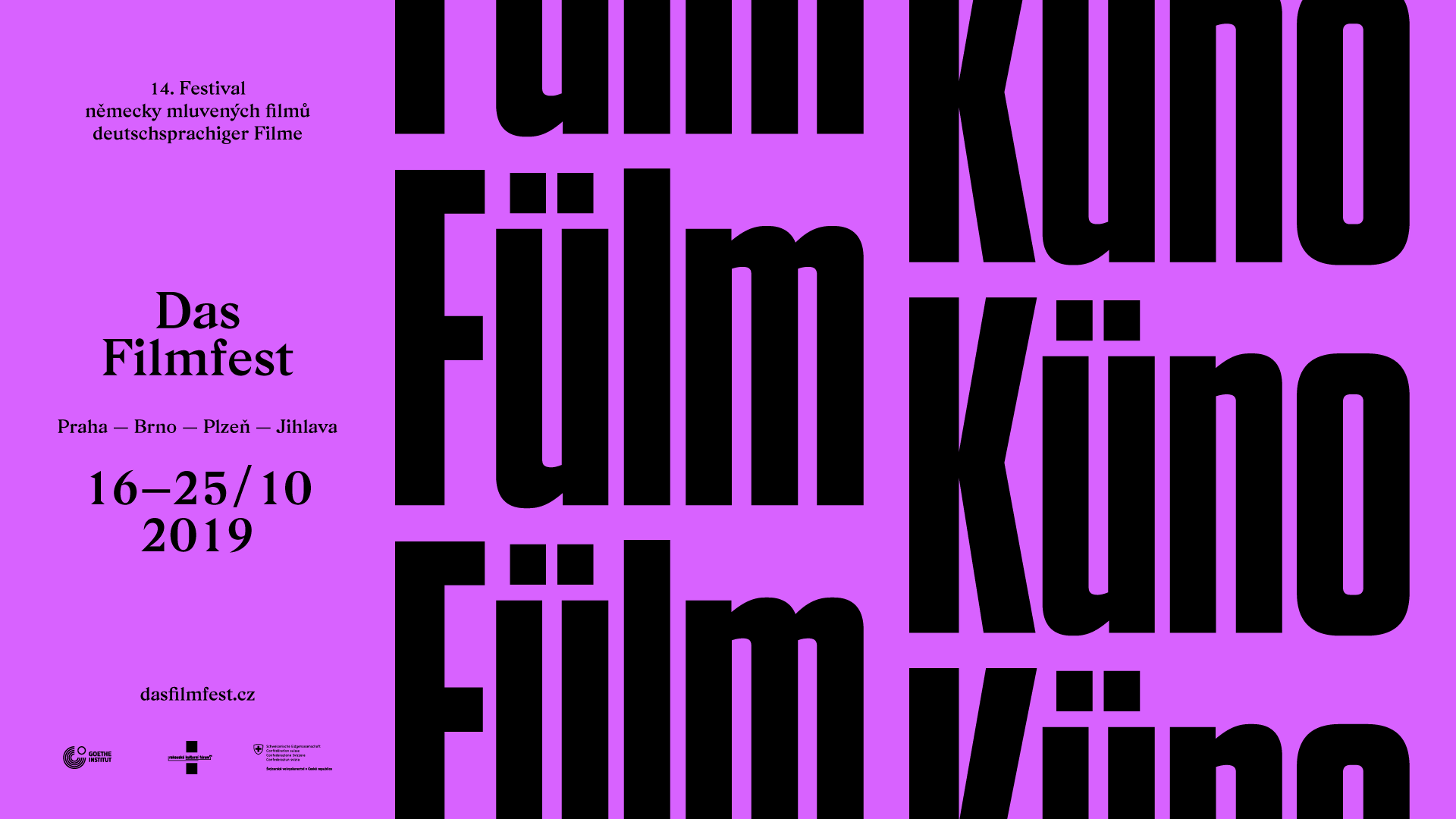 Das FILMFEST
16. - 22.10. 2019
The festival of German-language films DAS FILMFEST has for 14 years brought the most interesting feature films produced in Germany, Austria and Switzerland to Czech cinephiles. The festival introduces films that would otherwise have hardly found their way into local cinemas. The carefully compiled programme offers not only films popular among viewers but also critically acclaimed films, art films, feature-length debuts by promising young directors or documentaries covering serious topics. Every year, our dramaturgy looks back into the past in order to present a retrospective section dedicated to a particular event or topic.
The festival is traditionally co-organized by the Goethe-Institut, the Austrian Cultural Forum Prague and the Swiss Embassy in the Czech Republic.
This year's edition of DAS FILMFEST will have the richest programme since the beginning of the festival 14 years ago – including eight different programme sections.
Besides the traditional DAS FILMFEST SPEZIAL, which presents the most interesting, award-winning and popular films, the documentary section DIE DOKU, the short film section SHORTS and the kids section BIO JUNIOR, the audience can look forward to other attentively assembled thematic sections. The section BACK THEN IN THE EAST (ES WAR EINMAL IM OSTEN) offers, on the occasion of the 30th anniversary of the fall of the Berlin Wall, a number of films that convey events and the mood of that time through personal stories. The section REBELLION & REVOLT focuses on the rebels and often eccentric heroes who stand against society, authorities, conformity or rules. It is about those who resist coercion and oppression, those who are not afraid of swimming against the tide. This year's programme also pays tribute to two cultural icons. The Swiss film and theatre actor Bruno Ganz belonged to the most important German-speaking actors of the present day. He is best known for his portrayal of Adolf Hitler in the film Downfall, and it is this film as well as the cult film Wings of Desire by Wim Wenders which will be part of the retrospective section: BRUNO GANZ. The second personality, who we want to pay tribute to through this year's programme, is a German author who wrote adventurous novels about the Wild West many generations have grown up with. The section CULT KARL MAY presents four films, one of which is the yet unknown puppet adaptation 'The track leads to the Silver Lake'.